Institute for Advanced Non-Destructive and Non-Invasive Diagnostic Technologies (IANDIT)
INTRODUCTION:
A new Institute for Advanced Non-Destructive and Non-Invasive Diagnostic Technologies (IANDIT) in the Faculty of Applied Science and Engineering was established on July 2020. At the outset, the Faculty of Applied Science and Engineering (FASE) departments of Mechanical and Industrial Engineering (MIE), Materials Science and Engineering (MSE), Electrical and Computer Engineering (ECE), Institute of Biomedical Engineering (IBE), Toronto Institute for Advanced Manufacturing (TIAM) and Faculty of Dentistry are associated with, and contribute to, the IANDIT.
VISION:
The long-term vision for the proposed Institute is to spur the development of novel internationally competitive instrumentation and measurement technologies, applications and trained professionals, through linking industrial materials and processes quality control and biomedical/dental diagnostic instrumentation and measurement technologies in areas of underlying common physical foundations, signal generation and processing principles and methods (e.g. ultrasound). Cross-fertilizing instrumentation principles and designs in currently unlinked technologies can catalyze new advances in both areas through such interdisciplinary linkages.
DIRECTORS, STEERING COMMITTEE AND MEMBERS:
The IANDIT is led by Prof. Andreas Mandelis as the Director and Prof. Tobin Filleter as the Associate Director (both MIE faculty with several cross-appointments). They actively promote the Institute and seek new partnership opportunities. An Academic Steering Committee with an Industry and Health Sector Advisory Board provides guidance to the Institute's leadership. A Technology Manager (Dr. Konesh Sivagurunathan) and a Staff Administrator promote the IANDIT mandate and inform on the instrumentation and metrology achievements of the faculty associated with the Institute. The IANDIT management aims to promote the unique Non-Destructive Evaluation (NDE) and Non-Invasive Biodiagnostics (NIB) research capabilities in their own right and at their interfaces, based on the substantial expertise in these interdisciplinary areas available in MIE (Mandelis: Center for Advanced Diffusion-Wave and Photoacoustic Technologies (CADIPT) and Filleter:  Nanomechanics and Materials Laboratory (NMML)) and in the laboratories of the other faculty members.
IANDIT GOALS AND OBJECTIVES:
To establish strong and transparent credentials among the industrial and healthcare sector IANDIT partners and potential partners as an advanced knowledge-based hub in the field of NDE/NIB. The Academic Steering Committee and the Industry and Health Sector Advisory Board advise the Institute's leadership toward optimizing its linkages between academic and R&D programs relevant to those partners and sectors.
To accelerate the development of comprehensive, sustainable, long-term partnerships of FASE expert faculty working on NDE related research with Ontario manufacturing industry and beyond with a focus on quality control problems and in-field inspection challenges of industrial manufactured products and materials. In parallel, IANDIT will promote emerging partnerships with the healthcare sector to meet evolving disease diagnosis instrumentation and metrology needs in Toronto and Ontario. The NDE/NIB interface is a field in its infancy at present. Its exploitation will give rise to important opportunities for innovative instrumentation technology leadership and substantial potential health and economic benefits for Ontario and Canada.
To educate and train students in the essential NDE and NIB sciences and technologies through existing and new undergraduate and graduate courses in FASE, and their involvement in relevant research projects. In this the IANDIT works cooperatively with the Canadian Institute for Non-destructive Evaluation (CINDE), headquartered in Hamilton, ON, an organization which is very knowledgeable of the NDE, inspection, and diagnostics needs of Ontario and other Canadian industry, to ensure the development and delivery of jointly designed relevant curriculum courses to prepare Highly Qualified Personnel (HQP) for NDE careers in industry. Additionally, through its industry connections, the IANDIT cultivates new experiential learning opportunities for students, including internships, professional experience year co-op placements, capstone projects and MEng projects at the University of Toronto. There are also plans for foundational and advanced NDT/NDI course offerings to practicing engineers in industry as recommended by members of the Industry and Health Sector Advisory Board.
To promote the philosophy of adoption of NDE related technologies by Ontario industry as essential means for enhancing Ontario and Canadian product quality and international competitiveness. The venue will be to conduct NDE/NIB workshops purporting to update the industrial and healthcare (user) sectors about instrumentation and metrology technology developments relevant to those sectors, featuring presentations by the founding research centers/labs, other FASE faculty and NDE/NIB researchers outside UofT, specifically those in Ontario and Quebec already in the network associated with the ongoing 2017-22 NSERC CREATE program entitled "Innovative Program on NDT (Non-Destructive Testing) oN DuTy". Both Profs. Mandelis and Filleter, and Prof. A. Sinclair from MIE are co-PIs in that program. These activities are aimed at establishing strong industrial and health sector partnership networks that will be expected to fully flourish beyond the first 3-year mandate of the IANDIT so as to secure its sustainability.
Last, but not least, the success of IANDIT as a key promoter and developer of NDE/NIB science and advanced technologies and a trainer of professionals in these areas will establish the University of Toronto as a Canadian pioneering hub for the quality control needs of manufacturers and private sector operators, and the rapidly growing diagnostic instrumentation requirements of hospitals in Ontario and provinces beyond.
Andreas Mandelis, Director
Tobin Filleter, Associate Director
Academic Membership Brochure
IANDIT members at University of Toronto
Industry & Health Sector Advisory Board Brochure
Industry & Health Sector Advisory Board members of IANDIT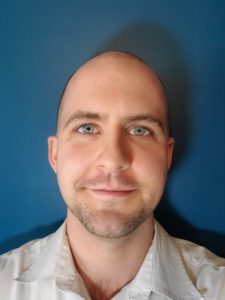 Don Andrews
Don Andrews is the Manager, Member Services at the Canadian Institute for Non-Destructive Evaluation (CINDE). CINDE is Canada's not-for-profit, member-based, technical society dedicated to the people and companies engaged in non-destructive evaluation (NDE), non-destructive testing (NDT), and inspection. In his role, he manages the publications, events, communications, and member services of CINDE.
Don holds a Master of Arts degree in Communication and New Media (McMaster University) as well as a Combined Bachelor of Arts (honours) degree in Labour Studies and Communications (McMaster University).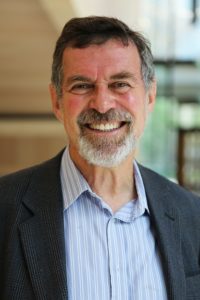 Tony Sinclair
Tony Sinclair is a professor in the Department of Mechanical & Industrial Engineering at the University of Toronto. His research specialty is Ultrasonic Nondestructive Evaluation (NDE), with a focus on image enhancement via signal processing, phased arrays, precise measurement of defect size, ultrasonic transducer design, and characterization of material interfaces.
Tony's work involves a combination of experimental and numerical modelling techniques, reported in over 200 journal and conference publications, and technical reports. Sponsors of current and past projects have included Ontario Hydro/OPG, NSERC, Pratt & Whitney Canada, NRC Institute for Aerospace Research, Rockwell International, Sigmabond Technologies, Cercast Aluminum, Tower Automotive, Atomic Energy of Canada, DRDC, MITACS, Hatch, Alcan International, ANDEC Manufacturing, Olympus NDT Canada, Advanced Measurement and Analysis Group, Eclipse Scientific, and Groupe Mequaltech.
Tony Sinclair was Chair of the Department of Mechanical & Industrial Engineering at the University of Toronto, 2004-2009. He is a past winner of the Faculty Teaching Award for the Faculty of Applied Science & Engineering at U of T. He is on the editorial board of NDT&E International, and has supervised approximately 60 graduate students, postdoctoral fellows, and research associates, plus 90 undergraduate thesis students.
Yoav Finer
Dr. Finer's research foci are the development of restorative materials and dental implants systems with improved performance by exploring the interactions of these materials with the human body and bacteria. The intent is to develop restorative materials and techniques that will extend the service life of dental restorations and reduce complications associated with dental implants.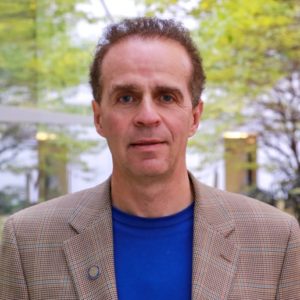 Alex Vitkin
Alex Vitkin is an engineering physicist/biomedical engineer by training, with further specialization in medical physics and biomedical optics.  He is currently a full professor of Medical Biophysics and Radiation Oncology at the University of Toronto, a senior scientist at the Ontario Cancer Institute (Biophysics and Bio-imaging division), and a clinical medical physicist at Princess Margaret Cancer Centre (all in Toronto, Ontario, Canada).
Alex has published over 180 papers and book chapters on diagnostic and therapeutic uses of light in biomedicine, consults for several biophotonics / medical imaging companies, and is currently a topical editor of Optics Letters (2nd 3-year term).  He serves on many research grant panels, both nationally and internationally (e.g., NSERC, CIHR, NIH, US Army, CIMIT, Dutch ZonMW). He serves on many research grant panels, both nationally and internationally (e.g., NSERC, CIHR, NIH, US Army, CIMIT, Dutch ZonMW). He lectures widely worldwide, delivering special seminars and summer school modules on biophotonics; he is currently an active participant in the SPIE Visiting Lecturer and OSA Travelling Lecturer programs.
He has recently won the Publication Impact Prize in Medical Physics (awarded by the Canadian Organization of Medical Physicists), and is currently a visiting professor at the Nizhny Novgorod State Medical Academy, Russia (thru the Leading Scientist Mega-Grant program). Dr. Vitkin is also a board-certified medical physicist thru the Canadian College of Physicists in Medicine (CCPM), and is a Fellow of the Optical Society of America (OSA) and of the Society of Photo-Optical Instrumentation Engineers (SPIE).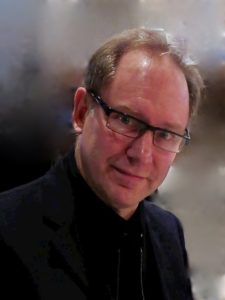 Ray ten Grotenhuis
Ray ten Grotenhuis has been employed at Ontario Power Generation Inc., in the Advanced Inspection and Maintenance Department for over 31 years.  Specializing in industrial ultrasonics, his duties at OPG are focused on development of advanced methods for application to corporate assets including conventional, thermal and nuclear stations.
His most recent work has been development of 2 stage Full Matrix Capture, Total Focus Method, the result of which was successfully applied at the Pickering and Darlington Nuclear Generating Stations.  OPG has been successful in patenting this development in multiple jurisdictions around the globe.  Ray also contributes to the ASME Boiler and Pressure Vessel committee, developing the code requirements for FMC/TFM inspection applications.  Ray continues to develop this technology for Fuel Channel inspections at CANDU utilities.
Ray received an undergraduate degree in Mechanical Engineering from the University of Toronto and a Master degree in Mechanical Engineer from Queen's University at Kingston.  Ray is registered as a Professional Engineer in the province of Ontario and holds CGSB 48.9712 level III certification in Ultrasonic Testing.
Nathan Yoganathan
Dr. T. Nathan Yoganathan is currently the President and Chief Scientific Officer of JN Nova Pharma Inc. Dr. Yoganathan is a university and industrial research scientist, turned entrepreneur who became an experienced CEO, having successfully launched several private and a public biotechnology companies. He has over twenty-five years of experience in scientific research in cell signaling and gene expression technology and instrumentation, has published several articles, and is an inventor of many patents.
Dr. Yoganathan is the recipient of numerous awards, including from the Natural Sciences and Engineering Research Council of Canada, and the Thyroid Foundation of Canada. He serves on a number of advisory boards for both government and industry, including the CIHR Strategic Training Program in the Bioinformatics Advisory Board, BIOTECanada's Emerging Companies Advisory Board, and past member of the Ontario Research Fund Advisory Board. He was elected as a Fellow of the Royal Society of Biology. Dr. Yoganathan was a faculty member of the Department of Medicine at the University of Toronto, and was affiliated with the Lunenfeld and Tanenbaum Research Institute of Mount Sinai Hospital. He holds a B.Sc. (Honours) from the University of North London, a M.Sc. from the University of Sussex, and a Ph.D. from the University of Oslo.
http://jnnova.com/index.html
Mohammad Khosroshahi
Professor Mohammad E. Khosroshahi received his Ph.D. in Applied Physics (Application of Lasers in Medicine) from Hull University (UK) in 1993 with the thesis on ophthalmological tissue ablation with tunable mid-IR and excimer lasers in collaboration with Moorefields hospital in London. He joined the Biomaterial and Tissue Engineering group of the Faculty of Biomedical Engineering at Amirkabir University of Technology (AUT) in Tehran where he was a Full Professor. He has been the Director of AUT Laser and Optics Research Center, Associate Dean of Research, and Chair of Biomaterial Group. In 2013, he joined the University of Toronto, Department of Mechanical & Industrial Engineering (MIE) as a Visiting Professor working on ''Contrast-enhanced photoacoustic imaging of Tumor'' at the Center for Advanced Diffusion-Wave and Photoacoustic Technologies (CADIPT). He then continued as a research associate at CADIPT working on the contrast-enhanced imaging of blood, and became the faculty adjunct Professor in 2018.
Professor Khosroshahi is the author of two books:  Laser Applications in Medicine, and Applications of Biophotonics and Nanobiomaterials in Biomedical Engineering, and co-author of two book chapters on Laser surface modification of titanium alloys as biomedical implants. He has published 110 peer-reviewed papers and has 2 patents and patent-pending related to nanobiosensors. His main research interests are Nanobiophotonics, Nanomedicine, Multifunction nanostructures, Targeted drug delivery, Targeted photothermal therapy, Guided bioimaging, Biological chaos, Cancer thermodynamics, Optical detection of dental decay, Photoacoustic and Photothermal characterization. Currently, Professor Khosroshahi is Director of the Nanobiophotonics and Biomedical Research Lab at MIS-Electronics in Richmond Hill where he is working on the development of novel colloidal and substrate nanobiosensors based on the Plasmon-enhanced fluorescence spectroscopy (PEFS) and Enhanced-surface-enhanced Raman scattering (E-SERS) for targeted detection of breast cancer biomarkers such as HER-II and CA 15-3, dual-mode guided bioimaging, fluorescence microscopy, and contrast phase microscopy. He is a member of the Editorial Board of the Journal of Nanomedicine and Nanotechnology, a fellow member of the Institute of Nanotechnology, a member of the Canadian Association of Physics, Canadian Medical and Biological Engineering Society, Optical Society of America, and SPIE.
Andreas Mandelis
Director
Tobin Filleter
Associate Director

Konesh Sivagurunathan
Technology Manager
Thank you for visiting!
Please contact us for more information.
Contact us:
IANDIT Technology Manager
Email: iandit@mie.utoronto.ca